Fast, reliable & easy to use
Clients rate highly the speed with which they can navigate Alpha and the reliability of the service. Innovative, one-click navigation provides outstanding visibility of real-time events and instant access to in-depth information.
Here are three ways that Alpha makes it easier for the busy multi-tasking professional to access information.
What's driving price action in your watchlist?
Alpha's flags highlight results dates, news stories and ex-dividends to give you a fast heads-up on why an investment may have risen or fallen. Simply move your cursor over the flag to reveal more detail.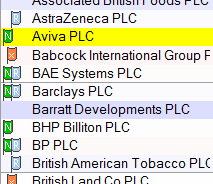 ---
How reliable is a company's dividend? Is it undervalued?
A company may look undervalued or overvalued but what is the historical context? Looking for great income stocks - can you rely on a company to pay a dividend through the business cycle? Moving your cursor over a data item like a dividend, yield or PE, will reveal the detail.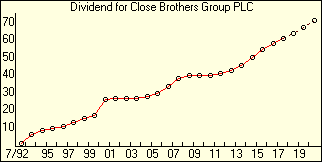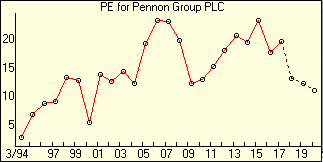 ---
Fast search
Wherever you are in Alpha, searching for an instrument couldn't be easier. Just start typing the name or code on your keyboard and Alpha will immediately initiate a search ‐ matching what you've typed to its database.
---
Switch between layouts instantly
Alpha is provided with a range of default layouts designed for different tasks (e.g. equity or fund analysis, watchlist management, news filtering). We'll customise these layouts to suit your requirements. A toolbar with buttons for each of your layouts enables you to switch between them quickly with a single click of the mouse.
Data and features
Live Level 1 data for all UK listed equities (including AIM and investment trusts)
Advanced Level 2 screens for LSE stocks
Contended Level 2 available to substantially reduce your costs
FTSE index constituents
Live level 1 data for US stocks
Delayed data for CBOE Europe
Global market indices
MSCI WMA indices
Daily fund prices with sectors, TERs, yields and ratings
Investment trust NAVs, sectors, TERs and yields
Corporate and government bonds; yield curves
Major world currency pairs
Major commodity prices - oil, metals, energy
UK corporate cctions
Live RNS from all Primary Information Providers
Dow Jones Newswires UK Markets Report
Customisable price tickers which can filter for specific portfolios or indices
Customisable news alerts
Over 20 years' fundamental data and up to three years' broker forecasts
Balance sheet, P&L and cashflow metrics
Broker consensus, consensus change, last consensus and number of brokers
Directors' and major shareholder dealings and holdings. Filter by company or shareholder
Live DDE links to drive your Excel-based pricing models